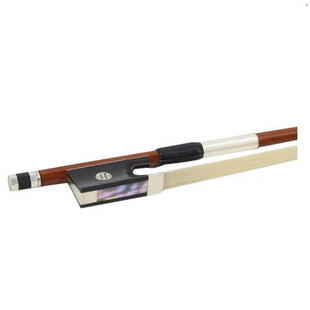 Concert Grade Carved Logwood & Brazilian Wood Violin Performance Round Bow
Regular price $179 USD Sale
Condition
New
Availability
In Stock
Shipping Cost
Free Worldwide Shipping
We offer life time free accessories for our customers, which means in the future if you need any accessories like pegs, strings, etc., we will send to you for free. The accessories include anything on the instrument (bows and cases are not included in this policy).
Model: SRAB1001
Bow frog material: high quality logwood
Decoration: sheep skin & shell carving
Bow body material: high quality Brazil wood
Bow hair material: A grade white horse tail
Characteristics: the bow uses Brazilian wood as the main material, which is hard and straight. With good resilience, it won't easily be out of shape or curve.
Types: 4/4, 3/4, 1/2, 1/4